Posts for: April, 2019
By Herring Family Dental
April 16, 2019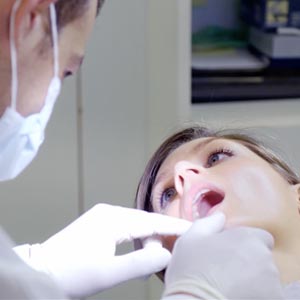 This month marks the 20th annual observance of Oral Cancer Awareness Month. Last year, over 50,000 people in the US were diagnosed with oral cancer, and over 10,000 people died from the disease. The 5-year survival rate for oral cancer is only around 57%, making it more deadly than many other types of cancer. But if oral cancer is caught and treated early, the 5-year survival rate jumps to over 80%. This is one reason why regular dental checkups are so important—we can be your best ally in detecting oral cancer in its early stages.
Oral cancer is particularly dangerous because it often develops without pain or obvious symptoms. Early detection greatly improves the chances of successful treatment, but signs of the disease frequently go unnoticed until the cancer is advanced. Fortunately, dentists and dental hygienists are trained to recognize signs of oral cancer in the early stages, when it is most treatable. Oral cancer can appear on any surface of the mouth and throat, with the tongue being the most common site, particularly along the sides, followed by the floor of the mouth. As part of a regular dental exam, we examine these surfaces for even subtle signs of the disease.
Screenings performed at the dental office are the best way to detect oral cancer, but between dental visits it's a good idea to check your own mouth for any of the following: white or red patches, lumps, hard spots, spots that bleed easily or sores that don't heal. Let us know if any of these symptoms don't go away on their own within two or three weeks.
Using tobacco in any form is a major risk factor for oral cancer, especially in combination with alcohol consumption. Although the majority of people diagnosed with oral cancer are over age 55, the fastest growing segment of new diagnoses are among young people due to the rise in cases of sexually transmitted human papillomavirus (HPV) in young adults.
A routine dental visit can do much more than preventing and treating tooth decay and gum disease—it might even save your life! If you have questions about oral cancer or are concerned about possible symptoms, call us as soon as possible to schedule an appointment for a consultation.
By Herring Family Dental
April 06, 2019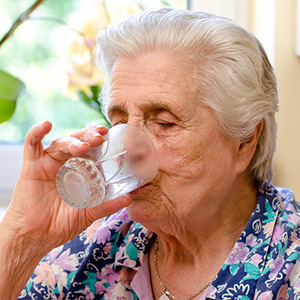 Although not high on the glamour scale, saliva is nonetheless an important ingredient in a healthy life. This "multi-tasker" fluid helps break down your food for better digestion and supplies antibodies to thwart threatening microorganisms coming in through the mouth.
But perhaps its most important role is to neutralize mouth acid that can erode tooth enamel. Without this buffering action, you're at much greater risk for tooth decay and possible tooth loss.
That's why chronic dry mouth is much more than just an unpleasant feeling. If you're not producing enough saliva, your risk for developing tooth decay (and periodontal disease too) skyrocket.
Here are 3 things you can do to avoid dry mouth and promote healthier saliva flow.
Watch what goes in your mouth. Some foods, beverages and other substances can interfere with saliva production. Caffeine in coffee, sodas and other beverages can cause your body to lose water needed to produce adequate saliva. So can alcohol, which can also further irritate dry tissues. And any type of tobacco use can decrease saliva production and heighten the dry mouth effect, another good reason to kick the habit.
Drink more water. Water is the main ingredient in saliva, so keeping yourself hydrated throughout the day helps ensure a ready supply. Drinking water also helps dilute acid concentrations and washes away leftover food particles that could become a food source for oral bacteria, the main source for mouth acid.
Ask questions about your medications. Many medications can trigger chronic dry mouth including drugs to treat cancer, high blood pressure, depression or allergies. If you have chronic dry mouth, talk with your physician about the medications you're taking and ask if there are any alternatives that have less of an effect. If not, drink more water, especially while taking oral medication.
You can also reduce dry mouth symptoms by using a humidifier while you sleep or using products that boost saliva production. And be sure you're brushing and flossing daily to further reduce your risk of dental disease. Managing dry mouth won't just make your mouth feel better—it will help your teeth and gums stay healthier too.
If you would like more information on avoiding dry mouth, please contact us or schedule an appointment for a consultation.