Posts for: February, 2019
By Herring Family Dental
February 15, 2019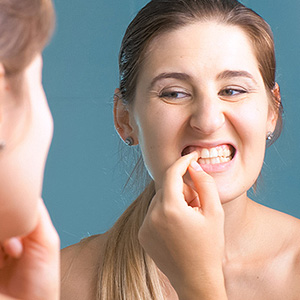 If you're over 30 your chances for developing periodontal (gum) disease are better than half. And it's not a minor matter—untreated gum disease can lead not only to tooth loss, but to an increased risk of cardiovascular disease and other inflammatory conditions.
Fortunately, we have effective ways to treat gum disease, even in advanced stages. But the best approach by far in avoiding a devastating outcome for your teeth is to prevent gum disease from developing in the first place.
It helps first to know how gum disease begins. The most common cause is dental plaque, a thin biofilm of food particles on tooth surfaces that harbors the bacteria that triggers the disease. If you keep your teeth clean of built-up plaque and tartar (calcified plaque) with daily brushing and flossing and regular dental cleanings, you'll minimize the growth of disease-causing bacteria.
If you don't practice effective oral hygiene, however, within a few days you could develop an initial infection called gingivitis. This form affects the outermost layers of the gums and triggers a defensive response from the body known as inflammation. Ordinarily, inflammation helps protect surrounding tissues from infection spread, but it can damage your gums if it becomes chronic. Your weakened gums may begin to detach from the teeth, forming voids filled with inflammation known as periodontal pockets. Eventually, the infection can spread to the supporting bone and lead to tooth loss.
In addition to a dedicated oral hygiene and dental care program, you should also be on the lookout for early signs of gingivitis. Infected gums can become red, swollen and tender to the touch. You may notice they bleed easily while brushing and flossing, or a foul taste or breath that won't go away even after brushing. And if some of your teeth feel loose or don't seem to bite together as they used to, this is a sign of advanced gum disease that deserves your dentist's immediate attention.
Practicing preventive hygiene is the best way to stop gum disease before it starts. But if gum disease does happen, catching it early can be a game-changer, both for your teeth and your smile.
If you would like more information on preventing and treating gum disease, please contact us or schedule an appointment for a consultation. You can also learn more about this topic by reading the Dear Doctor magazine article "How Gum Disease Gets Started."
By Herring Family Dental
February 05, 2019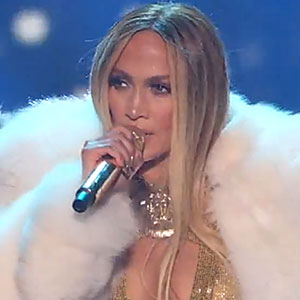 Whether she's singing, dancing or acting, Jennifer Lopez is a performer who is known for giving it all she's got. But during one show, Lopez recently admitted, she gave a bit more then she had planned.
"I chipped my tooth on stage," she told interviewers from Entertainment Tonight, "and had to finish the show….I went back thinking 'Can I finish the show like this?'"
With that unlucky break, J-Lo joins a growing list of superstar singers—including Taylor Swift and Michael Buble—who have something in common: All have chipped their teeth on microphones while giving a performance.
But it's not just celebs who have accidental dental trouble. Chips are among the most common dental injuries—and the front teeth, due to their position, are particularly susceptible. Unfortunately, they are also the most visible. But there are also a number of good ways to repair chipped, cracked or broken teeth short of replacing them.
For minor to moderate chips, cosmetic bonding might be recommended. In this method, special high-tech resins, in shades that match your natural teeth, are applied to the tooth's surface. Layers of resin, cured with a special light, will often restore the tooth to good appearance. Best of all, the whole process can often be done in just one visit to the dental office, and the results can last for several years.
For a more permanent repair—or if the damage is more extensive—dental veneers may be another option. Veneers are wafer-thin shells that cover the entire front surface of one or more teeth. Strong, durable and natural-looking, they can be used to repair moderate chips, cracks or irregularities. They can also help you get a "red-carpet" smile: brilliant white teeth with perfectly even spacing. That's why veneers are so popular among Hollywood celebs—even those who haven't chipped their teeth!
Fortunately, even if the tooth is extensively damaged, it's usually possible to restore it with a crown (cap), a bridge—or a dental implant, today's gold standard for whole-tooth replacement. But in many cases, a less complex type of restoration will do the trick.
Which tooth restoration method did J-Lo choose? She didn't say—but luckily for her adoring fans, after the microphone mishap she went right back up on stage and finished the show.
If you have a chipped tooth but you need to make the show go on, please contact us or schedule an appointment for a consultation. You can also learn more by reading the Dear Doctor magazine articles "Artistic Repair of Chipped Teeth With Composite Resin" and "Porcelain Veneers."