Posts for: June, 2018
By Herring Family Dental
June 20, 2018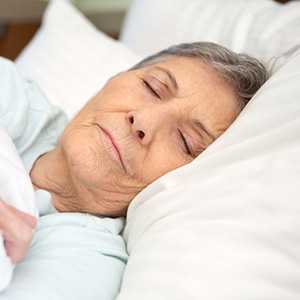 Perhaps you've heard the old saying: "Take care of your dentures and your dentures will take care of you." Well, maybe it's not that old—but it's still a sensible notion. Maintaining your dentures by routinely cleaning them and having them checked for fit will improve their longevity.
There's one other thing you should include on your maintenance routine—avoid wearing your dentures 24/7, especially while you sleep. This bad habit could lead to some unpleasant consequences.
For one, wearing dentures continuously can accelerate bone loss in the jaw that eventually causes your dentures to lose their comfortable fit. Bone loss is a natural consequence of tooth loss because the bone no longer receives the stimulation to grow transmitted by the teeth during chewing. Dentures can't transmit this stimulus; what's more, the pressure they place on the gums and underlying bony ridges could make bone loss worse. You can relieve this gum pressure at night by taking them out.
Dentures can also become a breeding ground for bacteria and fungi that cause disease, irritation and unpleasant mouth odors. Taking dentures out at night deprives these microorganisms of a prime opportunity to carry on business as usual—and it's also a great time to clean your dentures. People who sleep with their dentures in their mouth are more likely to have gum or oral yeast infections and higher levels of proteins produced by white cells that increase inflammation. That could contribute to other diseases throughout the body.
Besides taking your dentures out at night, you should also practice other daily hygiene tasks. Remove your dentures after eating and rinse them with clean water. Brush your dentures daily with a soft-bristled brush and dish or antibacterial soap or dental cleanser (no toothpaste—it's too abrasive for denture surfaces). Be sure you clean your gums and tongue every day too. When your dentures are out, store them in clean water or preferably an alkaline peroxide-based solution.
Removing your dentures at night and these other good habits will help extend the life and fit of your dentures. It could also help keep the rest of you healthy.
If you would like more information on denture care, please contact us or schedule an appointment for a consultation. You can also learn more about this topic by reading the Dear Doctor magazine article "Sleeping in Dentures: A Habit that Can Cause Health Problems."
By Herring Family Dental
June 10, 2018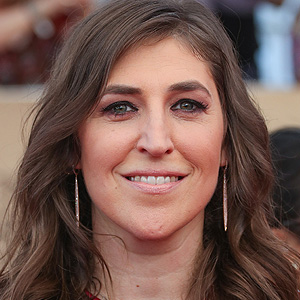 Mayim Bialik has spent a good part of her life in front of TV cameras: first as the child star of the hit comedy series Blossom, and more recently as Sheldon Cooper's love interest — a nerdy neuroscientist — on The Big Bang Theory. (In between, she actually earned a PhD in neuroscience from UCLA…but that's another story.) As a child, Bialik had a serious overbite — but with all her time on camera, braces were just not an option.
"I never had braces," she recently told Dear Doctor – Dentistry & Oral Health magazine. "I was on TV at the time, and there weren't a lot of creative solutions for kids who were on TV." Instead, her orthodontist managed to straighten her teeth using retainers and headgear worn only at night.
Today, there are several virtually invisible options available to fix orthodontic issues — and you don't have to be a child star to take advantage of them. In fact, both children and adults can benefit from these unobtrusive appliances.
Tooth colored braces are just like traditional metal braces, with one big difference: The brackets attached to teeth are made from a ceramic material that blends in with the natural color of teeth. All that's visible is the thin archwire that runs horizontally across the teeth — and from a distance it's hard to notice. Celebs like Tom Cruise and Faith Hill opted for this type of appliance.
Clear aligners are custom-made plastic trays that fit over the teeth. Each one, worn for about two weeks, moves the teeth just a bit; after several months, you'll see a big change for the better in your smile. Best of all, clear aligners are virtually impossible to notice while you're wearing them — which you'll need to do for 22 hours each day. But you can remove them to eat, or for special occasions. Zac Efron and Katherine Heigl, among others, chose to wear clear aligners.
Lingual braces really are invisible. That's because they go behind your teeth (on the tongue side), where they can't be seen; otherwise they are similar to traditional metal braces. Lingual braces are placed on teeth differently, and wearing them often takes some getting used to at first. But those trade-offs are worth it for plenty of people. Which celebs wore lingual braces? Rumor has it that the list includes some top models, a well-known pop singer, and at least one British royal.
So what's the best way to straighten your teeth and keep the orthodontic appliances unnoticeable? Just ask us! We'd be happy to help you choose the option that's just right for you. You'll get an individualized evaluation, a solution that fits your lifestyle — and a great-looking smile!
For more information about hard-to-see (or truly invisible) orthodontics, please contact our office or schedule a consultation. You can read more in the Dear Doctor magazine articles "Orthodontics for the Older Adult" and "Clear Aligners for Teenagers."